PCAB: A SERVICE OF ACHC
Beginning July 1, 2014, Pharmacy Compounding Accreditation Board (PCAB) became a service of Accreditation Commission for Health Care (ACHC). Accreditation by ACHC demonstrates a pharmacy's commitment to quality through compliance with national standards and industry best practices.
ACHC is a recognized leader in the area of Pharmacy Accreditation. ACHC Surveyors are licensed Pharmacists who draw upon relevant experience to provide a comprehensive assessment of your organization as well as provide helpful, consultative advice. ACHC accredits pharmacies that dispense medications pursuant to a prescription order for an individually-identified patient for the following pharmacy services: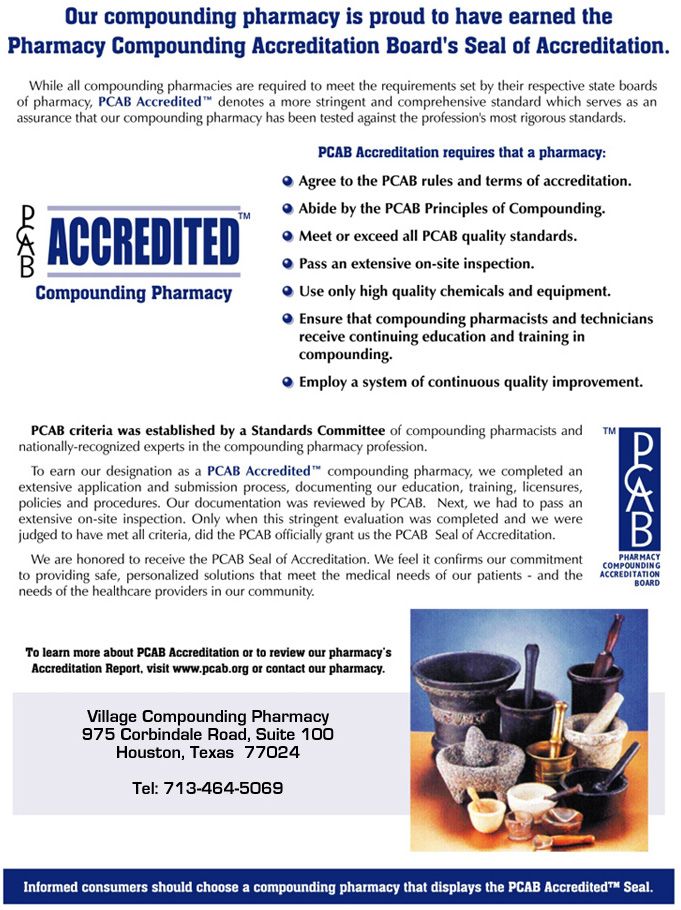 Accreditation is regarded as one of the key benchmarks for measuring the quality of an organization. Preparing for accreditation gives the organization an opportunity to identify its strengths and opportunities for improvement. This process provides information for management to make decisions regarding operations in order to improve the effectiveness and efficiency of business performance.